There are many benefits to adding a solar energy system to your home. However, not all homes or homeowners are alike.
Let our team of professionals guide you through the home installation process to make sure it's done right.
Receive Full Ownership of Your Panels and Energy

Get a 25-Year Manufacturer Warranty and a 10-Year Installation Warranty

Increase the Value of Your Home

Qualify for a Federal Tax Rebate

Eliminate or Reduce Utility Bills

Pay in Full or Finance With Monthly Payments Using Our Trusted Partner
Getting solar panels installed on your home isn't a one-size-fits-all operation. We help you determine which type of solar unit fits your home according to its size, structure, and energy requirements. That is why we take the following steps to customize your solar package:
1

Evaluate your site by measuring the roof and assessing sun exposure.

2

Calculate the amount of energy needed to power your home.

3

Determine the required number of inverters and backup batteries.

4

Draw a blueprint of the site and design the solar unit layout.

5

Install custom-made panels to fit your home.
Permit Applications and Inspections

Utility Service Provider Hookups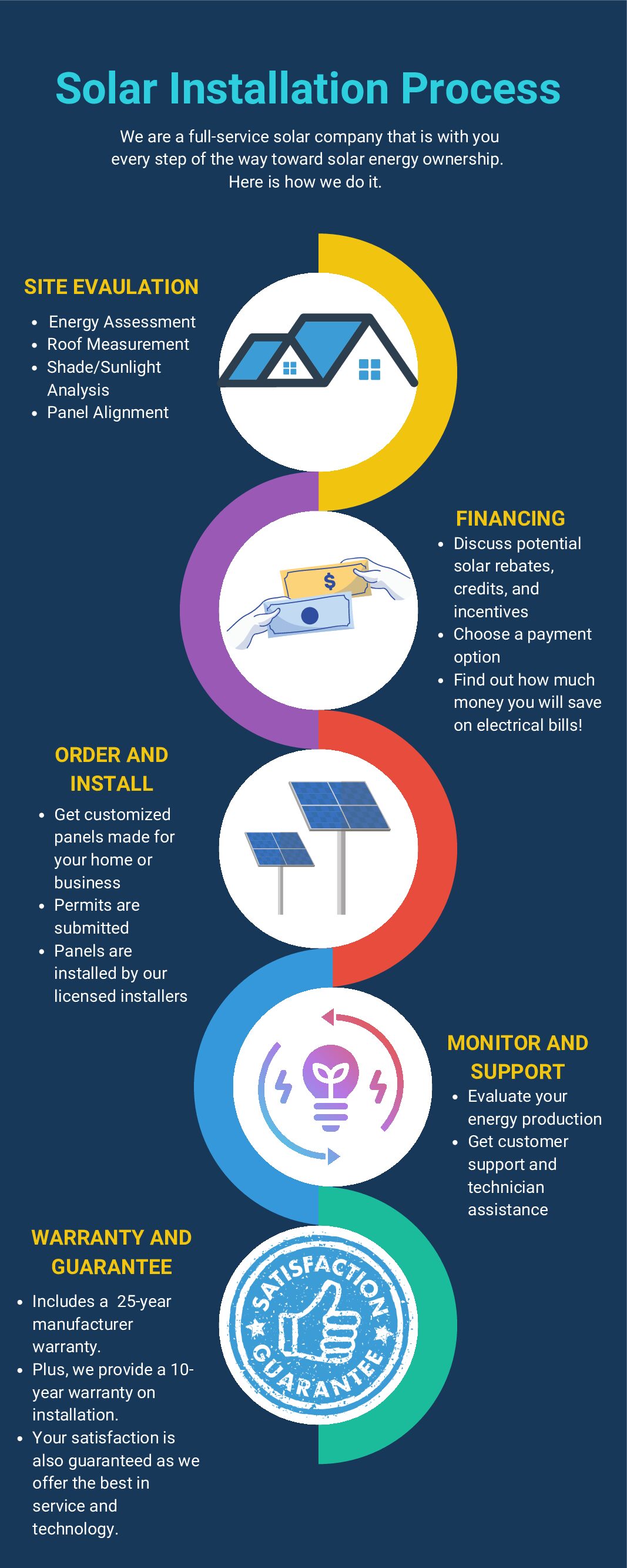 Are you wondering if solar will work for your home or business? Send us your contact information to discuss the whole process and schedule a site visit for a free quote.