Solar for Your Business
Whether you want to become energy efficient or reduce your overall cost of running your business, we have the solution for you.
Not every business looks the same or needs the same amount of energy.
Let our team of professionals show you that solar can work for your business.
Evaluating your business site is the first step in determining your solar unit layout. The structure of the building and whether other businesses reside in the structure will also affect how we design your solar unit. That is why we take the following steps to create a custom solar package for your business:
1

Determine the type of roof or ground site for sloped, flat, or ground mounting.

2

Assess sun exposure and panel angling for tilted, flat, or vertical installation.

3

Calculate the number of panels to meet energy requirements.

4

Draw a blueprint of the site and design the solar unit layout.

5

Install custom-made solar panels for your business.
Permit Applications and Inspections

Utility Service Provider Hookups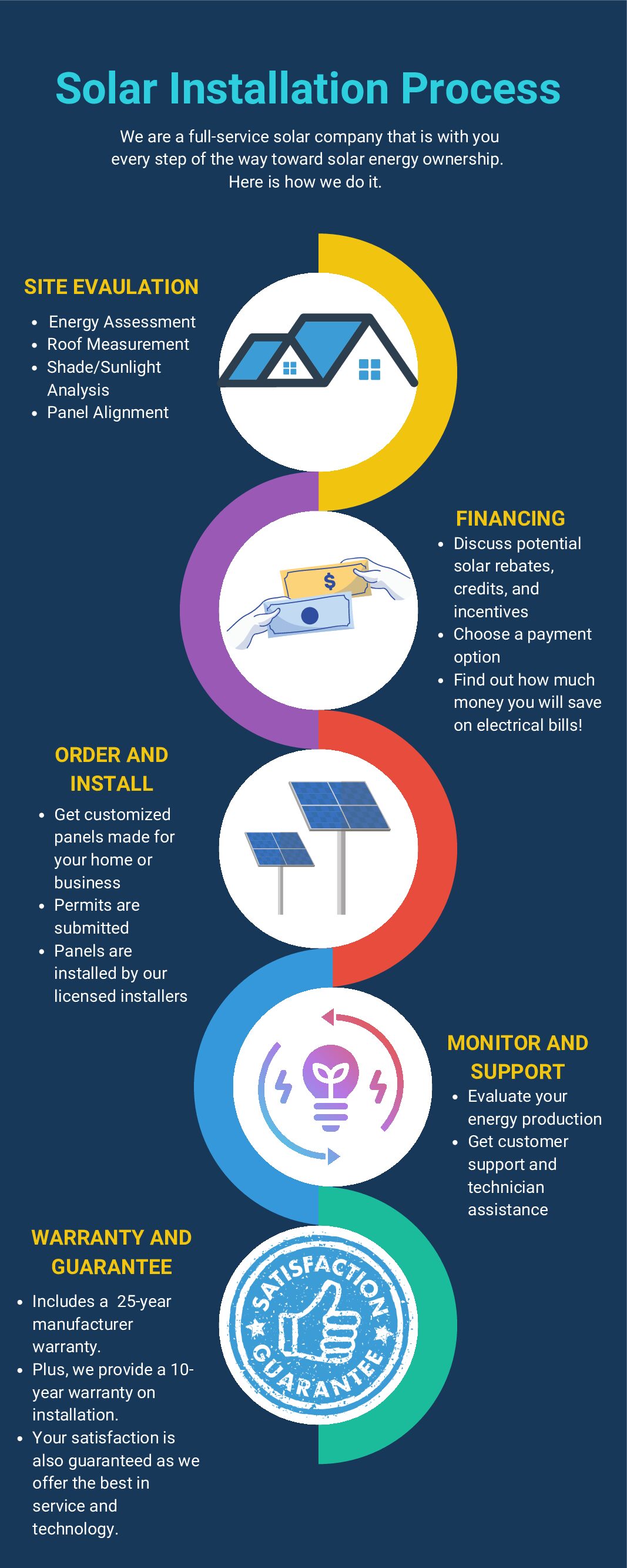 Are you wondering if solar will work for your home or business? Send us your contact information to discuss the whole process and schedule a site visit for a free quote.